Translation Services San Diego
Translingua is an American translation agency that provides Professional Translation Services in San Diego, USA.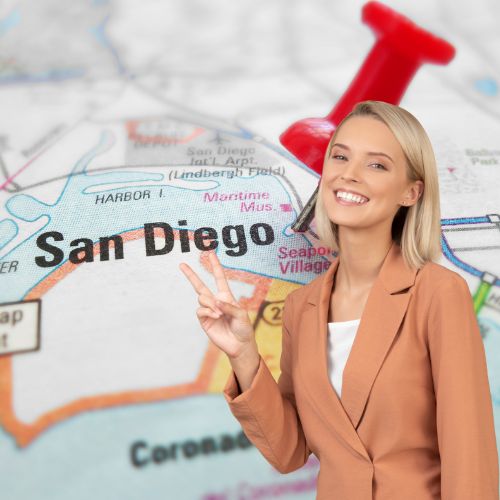 Certified Translation Services in San Diego
Translingua's certified translation services in San Diego, CA, feature 100% ATA-certified, professional, and industry-expert human translators in more than 6500 languages and dialects worldwide. This ensures that your required language documents retain accuracy and integrity while preserving the contextual feel and cultural appropriateness.
Translators and Translation Service, San Diego
Translingua (Translation and Translator Company) is a full-service San Diego-based professional language company that provides the best certified foreign language translation, interpreting, and professional localization services in over 6500 languages and dialects worldwide custom-tailored for your needs, in the greater San Diego area and throughout the United States.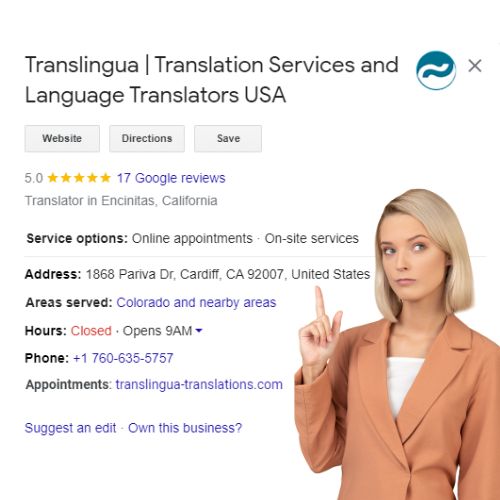 We offer certified language translation services for various industries in San Diego, including:
Advertising & Marketing
Media & Public Relations
Biotech, Medical & Life Science
Medical Devices
Technical & Industrial
Mechanical, Engineering 
Aerospace
Legal
Government
Military
Personal Documents
Education
We deliver timely and accurate professional certified document translation services for documents such as:
Divorce decrees
Passports
Driver's licenses
Legal documents (federal, state and local courts)
Legal Contracts, titles
Court documents
Guidebooks
Financial and bank statements
criminal background checks
Advertising/marketing materials
Asylum affidavits
Powers of Attorney
Medical Documents
Websites Localization
Product, Policy & Employee Manuals
Employee handbooks
Immigration documents
Here at Translingua, we ensure that all certified translated documents are 100% approved and accepted by the U.S. and international governments and business standards.
If you're an international student planning to apply to any schools in San Diego, we also provide certified document translation services for USCIS and school applications. Most common USCIS and school documents that require certified translation include:
High school diplomas
Academic transcripts
Certificates
Course descriptions
San Diego-based universities also use certified translation documents to serve students around the globe.
About the City of San Diego
As the second-largest and most populated city in California and the eighth largest, fifth-most populated city in the United States, San Diego is historically home to an ethnically diverse population of over 3 million people, including immigrants, travelers, tourists and refugees from other countries, 27% of whom are foreign-born. 
Due to its proximity to Mexico and the global recruitment capabilities of its innovation economy, America's finest city is becoming increasingly multicultural, with almost 40.8% of the population, ages five or older speaking a language other than English at home. Mexico, China and the Philippines are among the most common foreign-born San Diego residents who speak more than 100 languages and dialects such as Spanish, French, Russian, German, etc. 
The number of minority populations in the area has increased rapidly in recent years, resulting in a tangible need for translators and interpreters – and that's where we come in. 
Professional Language Services by Translingua
Since 1976, Translingua has been providing customized, high-quality and reliable certified foreign language translation, interpretation and localization services to individuals, small businesses and industries, government agencies, corporations, and Fortune 500 companies in San Diego and throughout the world.
We are proud to be the foreign language translation company you can rely on to seamlessly bridge the communication gap regardless of your required language, dialect, and other needs. You can trust Translingua will provide you with the professional translation services San Diego has to offer.
Frequently Asked Questions
Whatever technical industry you are in, Translingua's professional technical translation services will reliably and accurately meet your needs. Our certified translation services feature a triple team of American Translators Association (ATA) certified linguists who are also Superior Court Certified, qualified editors and professional industry expert proofreaders, ensuring that your documents retain full accuracy.
Translingua currently translates more than 6500 languages and dialects around the globe. You can check out the list of languages on our website. If you do not see your desired language or dialect, contact us to inquire directly and we will help you meet all your language translation, language interpretation, and localization needs with the customization, precision, and expertise you deserve.
We try our best not to charge our clients a fee for rush orders. However, we might have to charge a rush rate if your requirement has to be done overnight and we have to put a more significant number of language translators on your project to meet your deadline. It is best to plan and contact us before your project is due to ensure it is completed on time.