Translingua Translator and Translation services provider, presenting clients list.
Translingua Certified Global Translator and Translation services provider
At Translingua, the satisfaction of our customers is of paramount importance. We are proud to share the names of some of the organizations, institutions, companies, industries and governments that trust us with their language translation and language interpreting needs….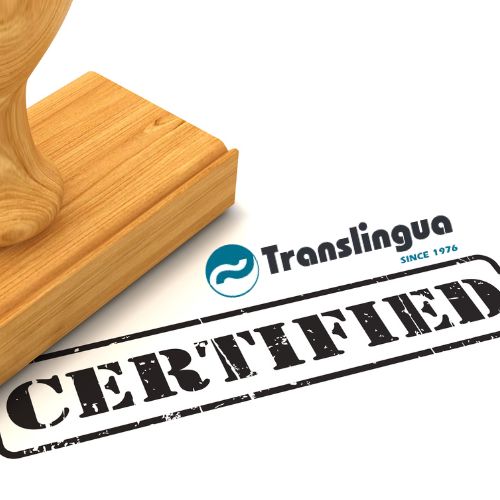 Local & International Government
City of Chula Vista
City of San Diego
County of San Diego Health Department
Office of Economic Development – Switzerland
The City of San Diego, Economic Development Division
Corvas International Incorporated
Gensia Inc.
Microbics Corporation
Mycogen Corporation
Jenny Craig International
Hospitals & Medical Centers
Fallbrook Hospital
McAlister Institute
Wellstart International
Chemtronics Products
Huish Detergent
Rhino Linings
APRIA Healthcare
Conceptual Options
Health and Human Services Agency
McAlister Institute
Pacific Eyes & T's
Biosite Inc.
Carmel Pharma Inc.
Gensia Sicor Pharmaceutical Inc.
Optimer Pharmaceuticals Inc.
National Health Laboratories
Science Applications International Corp.
Puretek Corporation
Rocket City Cosmetics
Baker & McKenzie
Dysart & Dubrick LLP
Gordon & Rees
Gray, Cary, Ware & Freidenrich LLP
Luce Forward Hamilton & Scripp : Brook Mitchell
Paul Hastings LLP
Shifflet, Walter, Kane and Konoske
Aalto Scientific
Beckman Instruments Inc.
Biosafety Systems Inc.
DJ Orthopedics LLC
IVAC Corporation
Medtronic
Respironics
Safeskin
Sequenom
Sequal Technologies/CHART Industries
Sherwood Medical Supplies LLC
Underwater Kinetics
New Century Title Company
Garden Fresh Restaurants
Soup Plantation
Developers & Construction Companies
Continental Homes
Larrabee & Associates
Lee's Aquarium
Rocky Mountain Warmbloods
Disneyland
Queen Mary & Spruce Goose
Seaworld
The Zoological Society of San Diego and Wild Animal Park
The Calpro Group
Convexx
Tourist Authority of San Diego (Convis Corporation)
Bartell Hotels
Hotel del Coronado
La Costa Resort & Spa
Marriott Hotels and Resorts
City Attorney of San Diego
Department of Justice
International Probate Research
Music & Recording Industry
KPBS San Diego
Public Broadcasting Service, Washington D.C.
RTBF Belgian Radio and Television
Movie & Entertainment Industry
Bulletproof Production
Skypilot Entertainment
Sony
Computer & Software Technology
Acucobol
Dot Hill Systems
Encad Inc.
Excalibur Technology Group
Gigatek Inc.
Hewlett Packard
IBM Belgium
Kyocera International Inc.
Megahaus Corporation
Sony
Action Holidays
An International Affair!
Enjoy California Enterprise
Far West Travel Corporation
QST Travel Group
Rebel Tours
San Diego Mini-Tours
Sterling International Tours
Tricolor Travel USA
Cubic Transportation Systems
Mad Catz, Inc.
Sega of America Dreamcast Inc.
Virtual Gaming Technologies Inc.
Bank of America
Citibank
Northwestern Mutual
Gamma-Metrics LLC
General Atomics
Logic Dynamics Inc.
Napp Systems Inc.
Teledyne RD Instruments USA
Tracer Technologies Inc.
AT & T
Datron World Communications
Go Fax
Loral Data Systems
Spar/Comstream
Titan Corporation
TV-Com International
Digital Outpost
Studio 318
Military & Defense Contractors
Cubic Defense Systems
Naval Ocean Systems
RPS International Inc.
Cigna
Community Health Group
Farmers Insurance Company
International Order of Foresters
Mid-Century Insurance
Progressive Insurance
State Farm
Ameritrust
Del Mar Financial Partnership
Fair Isaac Corporation
La Jolla Residential Mortgage Group
Morgan Stanley
Prudential Securities Incorporated
Residential Capital
San Diego Aircraft Interiors Inc.
Hampton Products International
Jif-Pak International Corp.
Kelco Corporation
Leland International Media
Linear/Moor-o-Matic
Teledyne RD Instruments USA
Rhino Linings
Tradesure Inc.
Traveller's Club Luggage
Tylan General
Adtech
DMB&B Advertising Agency
Goss Keller Martinez
Jeff Flowers
Langhammer & Associates
Loren Kramer Design
Mentus
Phillips-Ramsey Advertising Agency
The Gates Group
Graphic Designers & Products
Alan Berry Design
Banner Business Products Inc.
Debra Huse Design
Frontline
Marketing Design Group
Moonlight Products
Vancorcolor
Cleveland Press
International Printing Solutions
Neyenesh Printers
Printastic
San Diego Printers
Incentive Dimensions Inc.
NextLevel Marketing Group
Great Lakes Data Systems
Meeting Managers
Internet-Based Technology
Accel Technologies Inc.
International Lottery & Totalizator Systems
Mad Dog Technologies
Qualcomm
Sony
TV-Com International
Irrigation, Drain & Filtration Systems
DRTS Products
Lakos Separators & Filstration Solutions
Ozonaid International Inc.
Tylan General
Machinery, Turbines & Electronics
GEA Power Cooling Systems
General Instruments
Hepco Inc.
Iseki Inc.
Jaycor Inc.
Solar Turbines
Tylan General
Sports Equipment & Sporting Goods
BRG Sports
Bell Sports
Blackburn
C-Preme
Cobra Golf Company
Easton Bell Sports
Taylor Made Gold Company
The Upper Deck Company LLC
Aerospace & Marine Technology
Hughes Aircraft Company
Lockheed Advanced Marine Systems
Rohr Industries
Hino Diesel Trucks (Canada) LTD
Mitchell International
Mossy Corporation
Earthcare Products
Tierra Verde Resources
Dimension One Spas
Polaris Pool Systems
Clothing, Shoes & Fashion
North American Export Grain
Pacific Eyes & T's
PCSI: Professional Contracting Services Inc.
Price Ventures Inc.
Tierra Verde Resources
Wholesale & Retail Stores and Malls
Costco Wholesale
Horton Plaza Center
Oceanside Glasstile Co
Omega Swiss Watches
Energy, Utilities & Natural Resources
Cymer LLC
SDG&E
San Diego Water District
US Energy Association
College of English Language
Lightspan Partnership
Penton Overseas
Tuition Management Systems
Academic Institutions & Universities
Palomar College
San Diego Community College
San Diego State University
University of California San Diego (UCSD)