Language Translation Guarantee
Translingua translations service provider in San Diego, USA ensures the Language Translation Guarantee
The Translingua Language Translation Guarantee
Because we are so confident in the professionalism and proficiency of our language interpreters, language translators and localization experts, we provide a comprehensive guarantee for our services.
Our language translation services result in the accurate translation of the source document(s) from the native language to the target language(s), In no cases will translated documents include rewriting, copywriting, altering or introducing alternate topics into the translated document(s).

The client agrees to notify Translingua in writing within 8 days of any errors or omissions in the translated document(s). Translingua will then edit any omissions, typographical errors, mistranslations, grammatical errors, or any other applicable mistakes on our part. Failure to submit written notification within the 8 day period of time will render the work complete on our part.

We are not responsible for any errors due to you providing us with an incorrect document at time the project was agreed upon.

We will always ask questions if we don't understand something, or if the text needs more clarification. However, we are not responsible for poorly written text that we might misunderstand.

If after your text is clarified, corrected or improved, we are more than willing to rewrite, correct or modify our translation for an additional cost.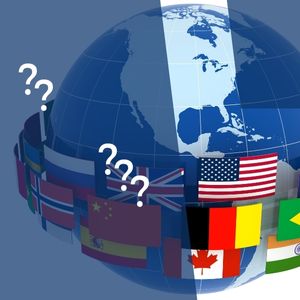 A. Translingua Translation's guarantee is to keep every document we handle with utmost care, respecting its confidentiality by protecting and securing it.
A. If in case there are some errors in a particular document that we translated, please contact us through our website or e-mail to discuss about it for clarification. We will always try our best to be available to serve you and rectify if ever we make mistakes.
A. Our services are backed by the collection of customer feedback and testimonials which prove how seriously we take our job. Please contact us for more information regarding our comprehensive guarantee for our services. We can also provide client feedback and testimonials for customer satisfaction proof.
Although we can guarantee your project will be completed accurately and correctly as requested, we cannot guarantee a particular result of your translated document(s). This includes salability, or legal outcome. We vow to help set you up for success with our language translations, but cannot guarantee results beyond that.
Please contact us to discuss our guarantee policy in more detail.