American Sign Language Interpreter Services
Translingu is a renowned (ASL) American Sign Language Interpreter Services provider in San Diego, USA
American Sign Language Interpreter
The Gallaudet Research Institute estimates that approximately 40 million American citizens are either deaf or hard of hearing. This number comprises almost 10% of the United States population. For many hearing impaired citizens, a society built upon verbal interpersonal communication can be a frustrating, frightening, unnerving and very lonely place.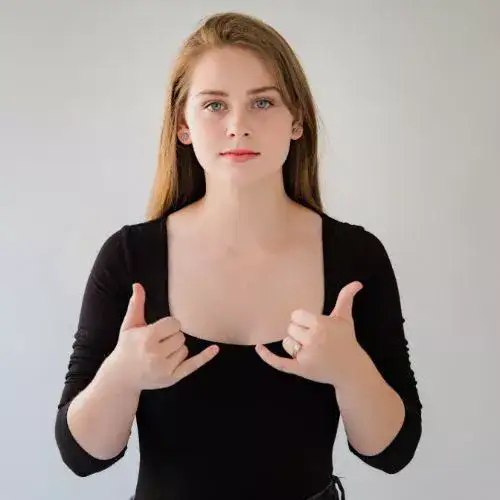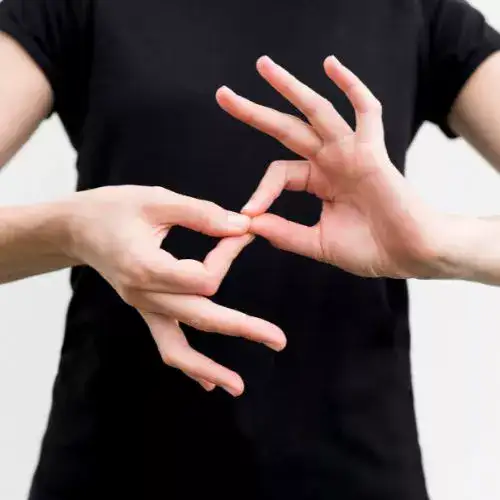 Sign language interpreter services
The lack of sign language interpreter services can leave a hearing impaired person feeling like they are in their own world–one which only a reliable and accurate sign language interpreter can help open up to them. Although modern science is facilitating advances in medical technology for people with hearing impairment, the need for professional sign language interpreters is still at an all-time high.
This is why the need for reliable and ethical ASL sign language is at an all-time high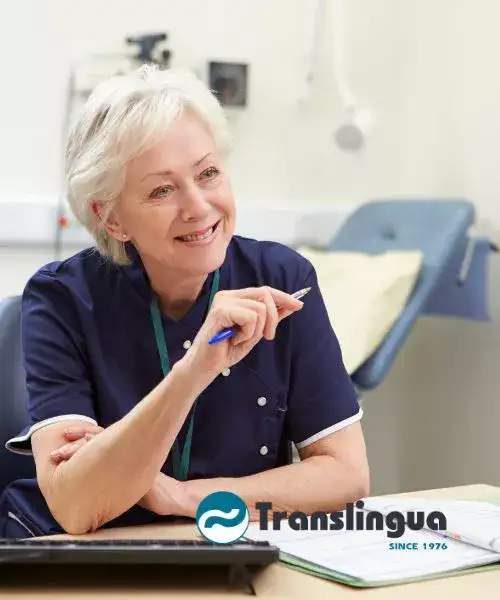 Translingua understands your needs
Translingua (Translation and Translator Company) understands your needs, as well as the potentially precarious situations our hearing impaired clients find themselves in every day. This is why are proud to offer American Sign Language interpreter services throughout the United States and Canada. Although there are various utilized forms of sign language in the world today, our sign language interpreter services specialize in American Sign Language specifically—which is predominantly used throughout the United States and Canada.
ASL Interpreting Services for all Occasions
Our certified, reliable, and ethical ASL sign language can help in all situations, including:
Legal
Medical
Mental Health
Occupational
Governmental Services
Community Services
Religious
Cultural Arts
Performing Arts
Educational: pre-school and elementary
Educational: Secondary
Educational: Post-secondary
Personal Interpreting Services
Conference and Other Meetings
Nicole Deuvaert and her staff offer exceptional translation services. I send her several public notices a month and she always returns the translations prior to my deadline. There are times when I have asked her to expedite a notice and she always comes through for me.I have the upmost confidence and respect for her skills and those of her staff.
Hire an American Sign Language Interpreter You Can Trust
Our ASL interpreting services feature only sign language interpreters certified by The Registry of Interpreters for the Deaf, Inc. (RID) to provide sign language interpreting services. For over a quarter of a century, the RID has been the authority for American Sign Language interpreter services throughout the United States and Canada. Most of the members of our American Sign Language interpreter team are not only certified to provide general sign language interpreting, but they also have certifications in specialized fields of study like the law, medicine, business, and education. This specialization allows us to provide you with the American sign language interpreter best suited for whatever situation sign language interpretation is required for.
We carefully vet our American Sign Language interpreter teams to ensure only the most reliable, knowledgeable, accurate and professional sign language interpreters represent Translingua, as well as our valued clients. This includes adhering to both the Translingua language interpreter code of ethics, as well as the RID code of ethics. This also includes compliance with non-disclosure and confidentiality agreements, as well as HIPPA patient privacy guidelines. Strict adherence to these ethical guidelines allows our sign language interpreters to serve the diverse needs of our customers without allowing any personal biases, interests or emotions to interfere with the interpretation process.
Translingua is here to help facilitate all of your personal, professional or academic American Sign Language interpreting services needs. Please contact us today to learn more about our American sign language interpreter services, and to obtain free price and availability quote.