Medical Document Translation Services
Translingua is renowned Medical Document Translation Services provider in USA.
Professional Medical Document Translation Services
Translingua's medical document translation services ensure healthcare providers offer accurate, reliable and ethical patient care. The Affordable Care Act's "Plain Language Requirement" and "Culturally and Linguistically Appropriate Requirement" require healthcare providers to supply clear, concise information and culturally appropriate contextual delivery to LEP patients.
Our medical document translation services feature triple teams of certified linguists, professional proofreaders and medical/life science experts who work together on each project. We adhere to strict non-disclosure and confidentiality agreements, as well as HIPAA protocol requirements. Translingua's medical translation services feature highly experienced medical professionals including physicians, biologists, biotechnologists, pharmacists and chemists.
Medical Document Translation
Our medical translation services are trusted by public and private local, state and federal healthcare providers. Our teams specialize in translating medical documents including: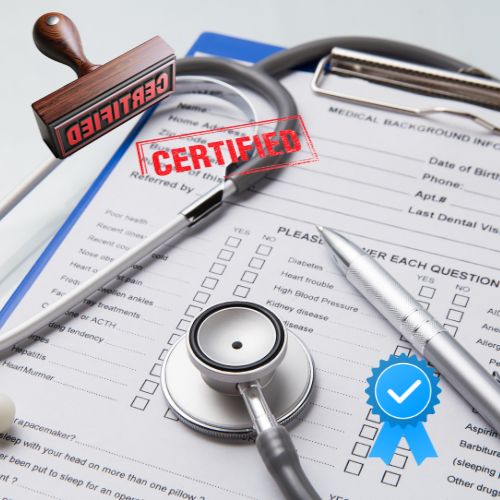 Informed Consent Documentation
Medical Records & Reports
Clinical Reports & Studies
Insurance Forms & Claims
Laboratory Results
Patient Questionnaires
Case Report Forms (CRF)
Regulatory Documents
Medical Journal Articles
Health and Safety Reports (HSR)
Toxicology Reports
Hospital Discharge Documents
Reports from injury or hospital stay abroad
Cause of death abroad and body transportation
To compliment our medical translation services, we also offer full service typesetting and desktop publishing services to retain document authenticity, structure and layout.
Translating Medical Documents WIth Human Eyes
We take translating medical documents very seriously. This is why we utilize an extensive database/glossary, created by our teams, that helps retain industry specific terminology throughout each file. However, we never use artificial intelligence software or machine translation programs that compromise the structure and composition of your documents. After all, the need for contextual precision and culturally appropriate delivery demands no less than human accuracy from start to finish when translating medical documents in the healthcare industry.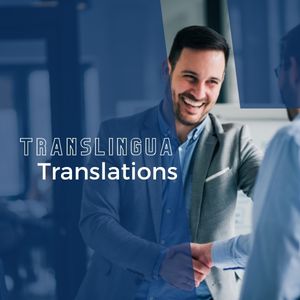 Medical Interpreter Services
Translingua also offers Superior Court Certified medical
interpreter services
available in over 6500 languages and dialects spoken and written worldwide. In addition to their extensive certifications, our medical interpreters are highly experienced in the medical and life sciences industries. Our medical interpreter services help limited English proficiency patients communicate with comfort, and confidence, and in their culturally appropriate contexts.
Translingua Medical Document Translations
Since 1976, Translingua's medical document translations and medical interpreters have reliably, accurately and ethically served patients, practitioners and healthcare organizations of all sizes and industry subfacets. Our technical and subject matter expertise means medical document translations that are medically precise and contextually-culturally appropriate.
Our medical document translations serve private practice physicians, special injury doctors surgeons and entire hospital staffs. Our extensive medical and life science client list includes:
APRIA Healthcare
Conceptual Options
Health and Human Services Agency
​McAlister Institute
Fallbrook Hospital
Wellstart International
Scripps Medical Center
UCSD Medical Center
National Health Laboratories
Translingua medical document translations and certified medical interpreters add value to your patients' experiences, while at the same time fulfilling your obligations under the federal government's ACA requirements for healthcare providers. Please contact us to discuss our medical document translation services, or to obtain a free estimate.