Software Localization Service
Since 1980 providing Software Localization Service in USA
Best Software Localization Services USA
Translingua's software localization service prepares your software and associated technical documents for success in your desired target markets. Our software localization service ensures an authentic product look and feel as it was originally created, but adapted specifically for your target audience. This includes taking cultural, geographic, and technical specificities into account, in order to present your software in an appropriate, effective manner.
We tailor our software localization service to meet your individual needs, product requirements and budgetary situation. We can help you plan and budget for specific test processes, assist you in certain localization processes, or dive right in and undertake the entire process for you. The first step in our software localization service is software internationalization. What is software internationalization? Let's discuss that right now…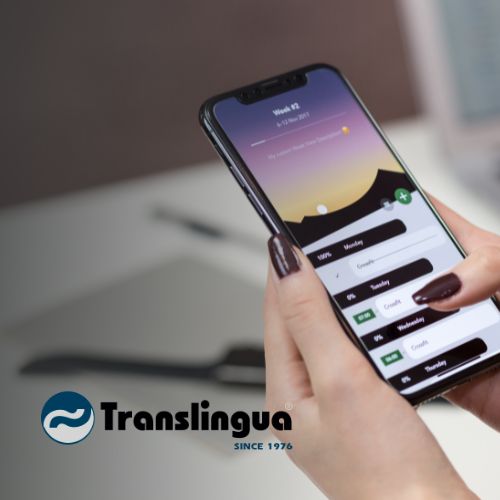 What is Software Internationalization?
Software internationalization is the process of making existing software compatible for efficient, cost-effective localization into any market. In this context, software internalization sets the stage for software localization. Software internationalization is a very complex process involving programming and testing of the software itself, so that it can easily become localized to virtually any language or geographic location. Although this process is very technically involved, performing software internationalization before localization also allows for much more efficient maintenance and expansion afterward.
The Software Localization Service Process
After we complete your software internationalization project, our experts begin the software localization process. Although each project is unique, our software localization process is fairly standardized. This includes localizing the software itself, as well as translating all associated technical documents to the target language. This process is also very technically complex due to factors like gender and numerical variations between English and the target language. For example, When one command in English can be followed by many sentences and basic text, many languages also deal with gender and number which will vary from sentence to sentence and needs adjustment throughout the software to make sure the rest of the sentence goes uses the right sentence. Our team performs the following basic steps during the course of the software localization process:
We receive and analyze the provided software and documentation
We evaluate the resources and tools necessary to localize
We perform technical, cultural, and linguistic assessments
We create a new or modify an existing, terminology glossary
We translate technical and supporting documentation
We localize documentation and software graphics, scripts, symbols, etc.
We adapt the UI (user interface) as required
We compile and construct the files for testing
We verify the functional and linguistic aspects
We deliver the finished product to you
Whereas translation generally takes place after source document is finalized, our software localization service runs parallel to the source product's development. For example, we translate a software string while the product is still in its beta phase. When you entrust us with the software localization process, we adhere to your deadlines, take care of all the details, and present you with your finished products at the concurrently.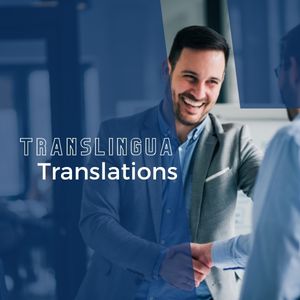 Localization vs Translation
It is important to understand the difference between localization vs translation. Localization is not just translating documentation and user interfaces (UIs). Instead, the localization process is very involved, and incredibly specific to the locales and languages you are targeting. The technical facets of localization include:
Culturally appropriate presentation of data and text
Proper structural integrity for right-to-left writing systems
Double-byte character formatting for Asian-based language systems
Application Programming Interfaces (APIs) for currency standards, search engines, and operating systems
National and cultural variations including calendrical and address layouts
100% Human Language Translation and Localization Services
Translingua provides our clients with 100% human language translation and localization services custom-tailored to your specific needs. Although our programmers use cutting-edge software, your project is overseen by human experts every step of the way. Our translators and editors do not use artificial intelligence or machine translation programs that can compromise accuracy and integrity. However, they do use a database, created by them, of accepted terms and sentences, which makes the translation process efficient and consistent throughout the file. We welcome you to contact us with any questions you have about our human language translation and localization services.
Translingua Software Localization Services
Since 1976, Translingua's software localization services have helped companies and businesses of all sizes and industrial backgrounds prepare their products for global marketplace success. Our localization experts are also native speakers of over 6500 languages and dialects presently in use worldwide. This means our software localization services have you covered regardless of your industry and target audience. We welcome you to contact us to discuss your unique localization needs, or to learn more about our software localization services.