Website Localization Services
Since 1980 providing Website Localization Services in USA
Best Website Localization Service - Website Translation
Translingua's website localization service adapts your website's appearance, functionality and language tor accurate, appropriate presentation in foreign target markets. Our website localization service is an essential step for all businesses and companies that want to enjoy long-term growth and expansion. Our website localization service consists of two main parts: "Localization and Translation."
Website language translation converts your content from its source language to the target language. Our ATA certified translators take both linguistic and literary structure into account to mitigate any potential cultural differences into account.
Our localization teams adapt your translated content for presentation to your target audiences. This includes formatting, user interface alterations, and even culturally appropriate color schemes, images/graphics and overall visual appearance.
Out of the 4+ billion daily Internet users, only approximately 25% are native English speakers. Our website localization service covers over 6500 languages and dialects presently spoken and written worldwide. We can help you connect with the other 75% by expanding your market reach, mitigating risk while enhancing cross-cultural credibility, and increasing your sales figures and financial bottom line.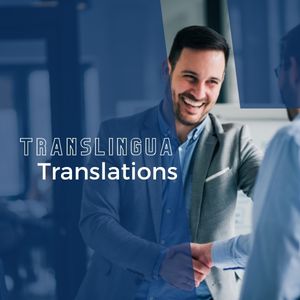 Advantages of Localized Websites
There are several important advantages localized websites have over their non-localized competition. Localized websites help companies and businesses connect with their target audiences in foreign countries, as well as the 66.6 million Americans who speak languages other than English in their homes. According to the Harvard Business Review, advantages of localized websites include:
Reaching Non-English Speakers
72.1% of consumers spend most or all of their time on websites written in their native language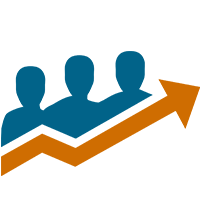 Increasing Online Sales Conversions
72.4% of consumers are more likely to buy products with information in their native language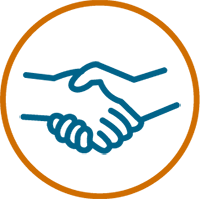 Adding Value to Consumer Experience
56.2% of consumers feel information in their native language is more important than price
How to Localize a Website Platform
The technical specifics of any website localization process rely on several factors in order to properly localize a website. One important factor is the software platform your website is built on. Our experts can localize a website built on just about any software platform that allows for graphic and content customization. This includes web platforms, content management systems, mobile apps (native or otherwise) and even custom-coded or legacy systems.
Website Localization Process
We have perfected the website localization process to ensure your project is time efficient and cost effective. Our website localization process generally entails the following steps:
We review your current website and then consult our team members for input
We discuss our findings with you, present a price quote and project schedule
We add your source materials to our language translation program, including any materials that many have already been translated
Our certified/accredited language translators translate your website's content
We can (also) perform keyword scanning for search engine visibility purposes
Concurrently, our graphic design artists visually redesign your website taking into account culturally and technically appropriate cues for your target audience
The literary and graphic content is edited and proofread by experts in your industry who are either native language speakers, or who have an extensive understanding of the target language and culture
We test the entire user interface (UI) and incorporate any translated text, desktop publishing, and new graphics into the final localized version
A desktop publishing specialist creates screenshots of the new interface
Once your website has passed the litmus test for functionality, usability, and cultural appropriateness, we present it to you for your feedback
Upon your satisfaction and final approval, we put your localized website live online
Human Website Language Translation Services
Translingua provides our clients with 100% human website language translation services for both content and programming structure portions of the website localization process. We do not use artificial intelligence or machine translation programs that can compromise accuracy and integrity. This includes Google Translate, which many websites incorporate into their framework. Google Translate has led to many mistranslations that cause cultural misunderstandings, which can negatively impact your business. However, our translators and editors do use a database, created by them, of accepted terms and sentences, which makes the translation process efficient and consistent throughout the file. We welcome you to contact us with any questions you have about our human website language translation services.
Translingua Website Localization Services
Since 1976, Translingua has helped businesses and companies of all sizes and industrial backgrounds bring their products and services to the global marketplace. Since the dawn of the .com boom, our website translation services (Our Clients) have helped these same businesses and companies expand their online presence to appropriately, and effectively reach target audiences on their unique cultural and technical terms. We welcome you to contact us to obtain a free quote, or to learn more about our website localization services.