Legal Interpreter Services
Translingua is a renowned Legal Interpreter Services provider in USA.
Certified Legal Interpreter Services
Translingua's certified legal interpreter services ensure accurate, reliable communication in and out of the courtroom. Our certified foreign language interpreters are experts in various facets of the legal system. They are Superior Court Certified to serve your needs at local, state and federal levels.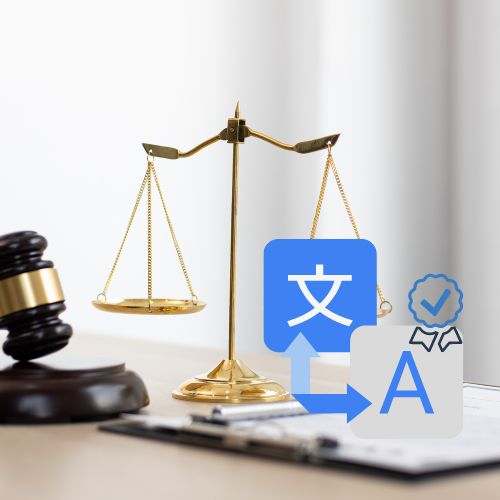 With over 6500 languages and dialects currently spoken worldwide covered, our certified legal interpreter assistance serves institutions in the justice system, law firms, immigration attorneys, immigrants, international students, United States citizens relocating abroad temporarily or permanently, and businesses of all industrial varieties.
Our Superior Court Certified interpreters help mitigate risk by eliminating errors in courtroom proceedings, immigration processes, or corporate environments when a client's freedom, citizenship, contract or livelihood is at stake.
Legal Interpreting Services
Our certified legal interpreting services are available for all in-person, telephone and video conferencing situations. Our legal interpreting services can assist you in:
Trials and Depositions
Litigation/Arbitration
Insurance Statements
Preliminary Hearings
Conference Calls
Attorney-Client Meetings
Contractual Proceedings
Medical Examinations
Superior Court Certified Interpreters
When you choose Translingua's legal interpreting services, you benefit from Superior Court Certified interpreters. Superior Court Certification ensures a legal interpreter has a proficient understanding of local, state and federal branches of the United States Judicial System. Our Superior Court Certified interpreters have demonstrated the extensive knowledge and expert proficiency necessary to fulfill all legal interpreting needs at every level.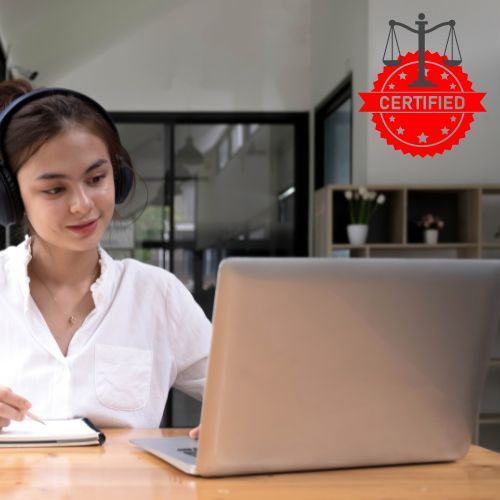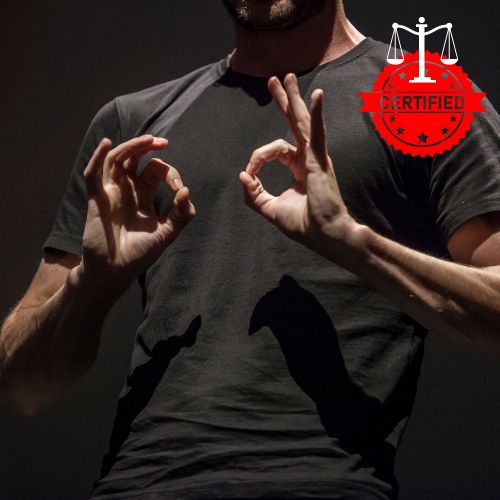 Legal ASL Interpreting Service
We are proud to offer legal ASL interpreting services to meet the needs of deaf and hearing impaired clients. Our legal ASL interpreting service feature American Sign Language (ASL) certified interpreters through the Registry of Interpreters for the Deaf (RID). Additionally, every interpreter also holds either Advanced (Level IV) or Master (Level V) qualifications. These qualifications allow our interpreters to provide legal interpretation inside and outside of the courtroom. Contact us to learn more about our legal ASL interpreting services.
Legal Translation Services
In addition to our certified legal interpreter services, we offer our clients certified translation services. Our legal translation services partner you with highly experienced teams of ATA and Superior Court Certified linguists, professional proofreaders, and legal experts. Our panel of legal experts includes prosecution and defense attorneys, arbitrators, litigators, paralegals, and state or federal judges. Our experts analyze every document to make sure it reads and appears accurately, and our teams adhere to all non-disclosure contracts or privacy mandates. Contact us to learn more about our legal translation services.
Translingua Legal Interpretation Services
Since 1976, Translingua's certified legal interpretation services have been a trusted partner of individuals, private attorneys, law firms as well as public local, state and federal agencies. Our legal interpretation services help you and your clients be heard, understood and validated regardless of the situation or language barrier. Contact us to learn more about our Superior Court Certified legal interpretation services, or to obtain a free quote.