Since 1980, Traslingua is providing Medical Interpreter & Translation Services in USA
Certified Medical Interpretation Services
Translingua's certified medical interpretation services ensure patient satisfaction and care while mitigating risk. On any given day, your healthcare organization serves people of many different cultures. Our certified medical interpretation services provide safe, accurate and efficient communication between your staff and Limited English Proficiency (LEP) patients. In addition to being certified for general language interpretation in over 6500 languages and dialects currently spoken worldwide, our medical interpreters are also certified by various life science governing bodies, including:
1. National Board of Certification for Medical Interpreters (NBCMI)
2. US Department of Human Services (DHS)
3. Certification Commission for Healthcare Interpreters (CCHI)
4. Medical Court Certification for IME's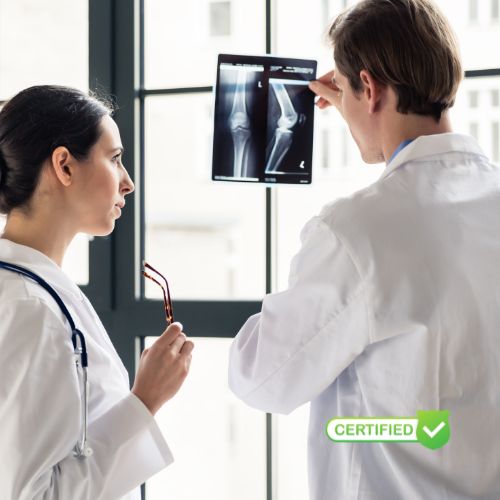 Our certified medical interpretation services are fully HIPAA compliant. Within this compliance, our medical interpreters adhere to non-disclosure agreements and/or privacy mandates.
Certified Medical Interpreters for ADA and ACA Compliance
Our certified medical interpreters ensure compliance Affordable Care Act (ACA) and Americans with Disabilities Act (ADA) compliance. Both the ACA and ADA stipulate that LEP, deaf and hard-of-hearing patients must have immediate access to certified medical interpreters. By choosing Translingua's certified medical interpretation services, you receive the best certified medical interpreters in the business and full ADA/ACA compliance. This combination mitigates potential risk that organizations or practices face for non-compliance to the law.
Certified Medical Interpreter Services
Our certified medical interpreter services are available for all in-person, telephone and video conferencing situations. Medical and life science businesses, practices and organizations across the United States trust our certified medical interpreter services for:
Medical Conferences
Pre-Scheduled Appointments
Behavioral Health Evaluations
Hospital Intake Procedures
Emergency Medical Situations
Patient-Physician Consultations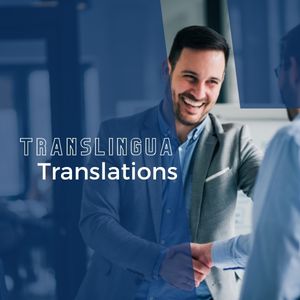 Medical Sign Language Interpreting Service
We are proud to offer a certified medical sign language interpreting service to meet the needs of deaf and hearing-impaired patients. Our medical sign language interpreting service interpreters are American Sign Language (ASL) certified through the Registry of Interpreters for the Deaf (RID). Additionally, every interpreter also holds either Advanced (Level IV) or Master (Level V) qualifications. These qualifications allow our interpreters to provide technical medical interpretation in both standard and emergency capacities. Contact us to learn more about our medical sign language interpreting service.
100% Human Medical Translation Services​
In addition to our certified medical interpreter services, we offer our clients 100% human medical translation services for all branches of the life sciences industry. Our medical translation services feature triple teams of certified linguists, professional proofreaders and medical/life science experts who work together to ensure document accuracy and reliability. Like our certified medical interpreters, our
medical translation services
teams adhere to strict non-disclosure and confidentiality agreements, as well as HIPAA protocol requirements. Our life science experts include physicians, biologists, biotechnologists, pharmacists and chemists. 
Contact us
 to learn more about our medical translation services.
Translingua Certified Medical Interpreting Services
Since 1976, Translingua's certified medical interpreting services have empowered healthcare providers, while enhancing the safety and care of deaf, hard-of-hearing and LEP patients. No matter which of the 6500+ languages or dialects your LEP patients speak, or how technical the information you need to relay to a deaf or hard-of-hearing patient is, our certified medical interpreting services make sure you remain fully covered and compliant. Contact us to discuss our certified medical interpreting services, or to receive a free quote.