Foreign Language Interpreter
Since 1980 providing Foreign Language Interpreter Services in USA
Professional Foreign Language Interpreter Service
Translingua's foreign language interpreter services are available in over 6500 languages and dialects currently spoken worldwide. Our professional interpreters can assist you and your audience in boardrooms, classrooms, conference rooms, courtrooms, or in any other location.
Our interpreters are native speakers of their languages. They are also experts in business, legal, medical, education, insurance and technical industries, among others.
Whether you need one interpreter for a small meeting, or a team of simultaneous interpreters for a large conference, our foreign language interpreting services have you covered. 
Certified Sign Language Interpreter Service
Our certified sign language interpreter service proudly serves the hearing impaired community. Our interpreters specialize in American Sign Language (ASL) and are certified by the Registry of Interpreters for the Deaf (RID). Our certified sign language interpreter service providers are not only RID certified in general ASL, but many of them also have certifications in specialized fields including education, law, business and medicine. Whether you need on-stage interpreting in front of a large audience, or direct assistance for any individual purpose, we can help. Please contact us to learn more about our certified sign language interpreter service.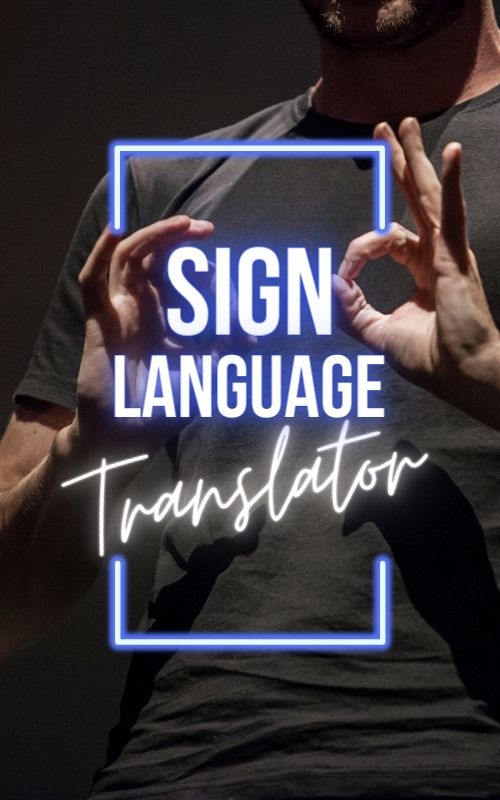 Language Interpretation Services
We offer three types of professional language interpretation services based on your specific situation and needs:
Simultaneous Language Interpretation Services that take place at the same time a speaker is making a presentation either one-on-one, or in a convention/group setting. We utilize headsets and wireless receivers to facilitate this service. This service is generally very mentally and physically involved, which necessitates the use of multiple interpreters, especially in a convention or large group setting.
Consecutive Language Interpretation Services that take place when a speaker periodically pauses to allow the interpreter to repeat the phrases/sentences to the audience he or she just spoke. This service does not generally require multiple translators or wireless transmission devices, and it is appropriate for smaller venues like a courtroom, boardroom or doctor's/attorney's office.
Telephone Language Interpretation Services that take place during a phone call between two or more people. The language interpreter can be on one end of the phone relaying information from one party to another, or on a conference call between the two parties. This service is for overseas calls, medical, legal or customer care appointments when the interpreter and/or one party member does not need to be physically present.
You Can Trust Our Language Interpreter Experts​
Since 1976, our professional language interpreter experts have helped tens of thousands of citizens in and around San Diego, California, nationwide and even worldwide thoroughly express themselves, while at the same time better understand the world around them. Our language interpretation services are the best in the industry. With the 6500+ languages being spoken around the world today spoken for, you can rest assured that our language interpreter experts have your needs covered. Trust the language interpreter experts at Translingua to help verbally bridge the communication gap smoothly, seamlessly and comfortably for each and every occasion.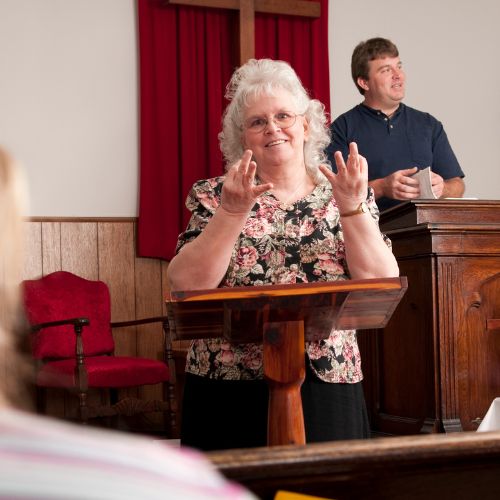 Language Interpreter is available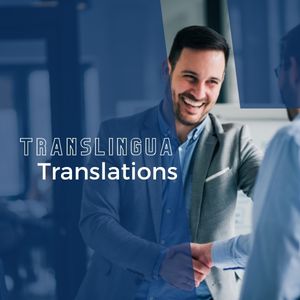 Professional Interpreting Services
Since 1976, Translingua's professional interpreting services have reliably, accurately and ethically helped tens of thousands of people express themselves and better understand the world around them. No matter the specific language or dialect, our professional interpreting services have you covered. Contact us today to learn more about our professional foreign Language Interpreter services, or to obtain a quote.