Foreign Language Translation Services in Boston
Translingua is renowned Company, Foreign Language Translation Services in Boston, USA.
Translation Services Boston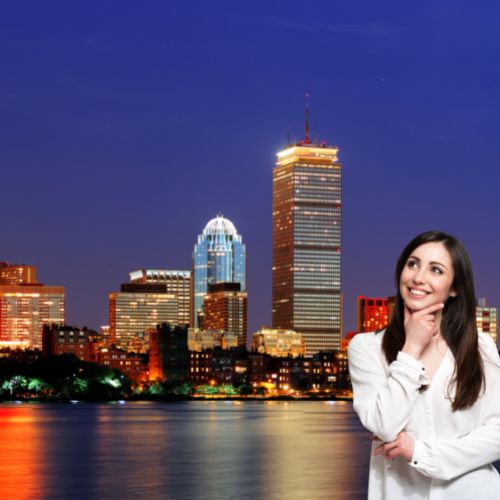 Translingua is a host to ever-expanding and continuously learning human translators with mastery of not just the languages, but the context, cultures, accepted norms, and appropriateness based on the language and its country of origin. We offer services that help your business be understood globally, providing personalized, highly accurate, and knowledgeable translations for your every need.
To provide customers with a certified translation means that with every document we handle, we are 100% responsible for precision, completeness, and resemblance to the original context of the document. We are receptive to the client's needs and the requirements of the document to be translated.
Aside from written documents, we also provide certified language interpreter services for conferences, certified ASL interpreting services, and professional localization services including software localization, website localization, voiceover, and subtitling, among others. Our proven versatility makes us a great option for a significantly faster service. You can easily inquire or submit a document to us to provide you with a free quote for your Translation Services in Boston needs.
Boston is the capital of Massachusetts and its largest and most populous city with over 650,000 residents. The city is the center of scientific research and a world leader in higher education, including law, medicine, engineering, and business; having colleges and universities with over 300,000 total students enrolled. Boston is also considered to be a global pioneer in innovation and entrepreneurship, with nearly 5,000 startups.
Boston is known for its rich history including landmarks from the American Revolution. It also hosts the Boston Marathon and is home to famous universities such as Harvard, MIT located in Cambridge, Tufts in Somerville/Medford, Boston University (BU) and Boston College (BC), among others.
The city is the 5th in the highest proportion of immigrant residents among the 23 largest cities in the United States. As of 2000, more than 25% of Boston's population is foreign-born. It includes immigrants from Latin American countries and East Asia. Other foreign residents' countries of origin include Vietnam, Jamaica, and Dominican Republic. This international audience has been steadily growing for the past few years.
Being home to such a diverse population and an innovation-driven community, people at Boston understand how important it is for their business content to be offered in various languages to satisfy the skyrocketing demand of customers and clients coming from different parts of the world. The city requires translation services as progressive as it is, and Translingua is always ready to extend such expert solutions for different fields of businesses. 
Certified Translation Services in Boston
Translingua's certified translation services in Boston, CA, proudly promote 100% ATA certified, professional and field expert human translators in more than 6500 languages and dialects around the world. The accuracy and integrity of the documents we translate is guaranteed to be retained, while preserving its contextual feel and cultural appropriateness. We also ensure the security and confidentiality of legal documents and other documents with sensitive or personal content. 
We offer certified language translation services for various industries in Boston, such as:
Business Advertising & Marketing 
Media & Public Relations 
Biotech, Medical & Life Science 
Medical Devices Technical & Industrial 
Mechanical, Engineering 
Aerospace 
Legal 
Government
Military 
Personal Documents 
Education 
We deliver timely and accurate professional certified document translation services for documents including:
Birth & Marriage Certificates 
Divorce decrees
Passports 
Driver's licenses 
Legal documents (federal, state and local courts) 
Legal Contracts, titles 
Court documents 
Guidebooks 
Financial and bank statements 
Criminal background checks 
Advertising/marketing materials 
Asylum affidavits 
Powers of Attorney 
Medical Documents 
Websites Localization 
Product, Policy & Employee Manuals Employee handbooks 
Immigration documents
At Translingua, we make sure that all certified translated documents done by our expert linguists went through a thorough process of approval and acceptance by the United States and international governments and business standards.
If you're an international student planning to apply to any schools in Boston, we also provide certified document translation services for USCIS and school applications. Most common USCIS and school documents that require certified translation include: High school diplomas Academic transcripts Certificates Course descriptions Boston-based universities also use certified translation services Boston to serve students around the globe.
Professional Language Services by Translingua
Translingua's vision is bridging the communication gap worldwide by providing certified foreign language translation services to individuals, small businesses and industries, government agencies, corporations, and Fortune 500 companies in Boston and throughout the world. With 44 years of experience backing us up, fast, accurate, and reliable solutions are guaranteed from our professionals. We cater your needs according to your specifications and strive to achieve the best possible output for your business, regardless of your required language or dialect. You can contact us now to get a quote for free from the best certified translator in Boston.
Frequently Asked Questions
Human translators know how to make sure your document is consistent, accurate, and appropriate. There are many aspects of translations machines haven't mastered yet, but come quite easily for people such as cultures, norms, context, etc. With expert linguists working on your documents, you are more guaranteed of high quality, content aware translations.
If requested, we can assess whether the type of document you are requesting to be translated is feasible to be done with the highest quality possible and be delivered on the same day. We value quality work at all circumstances over the speed of our work, for your utmost satisfaction as well.
Translingua's promise is to keep every document we handle with utmost care, respecting its confidentiality by protecting and securing it.